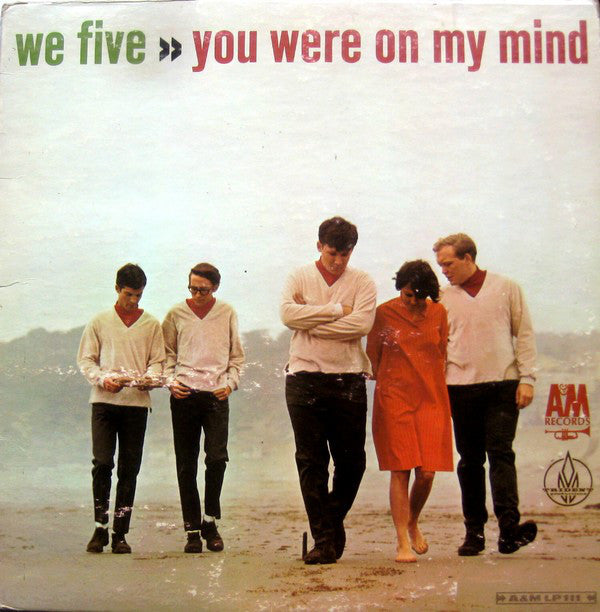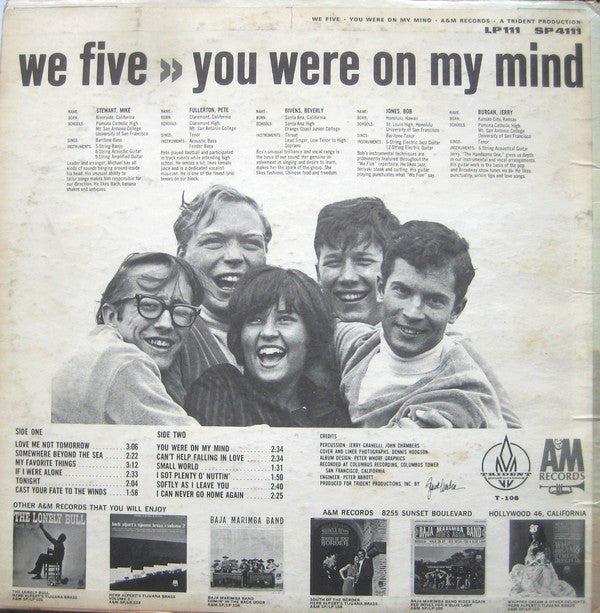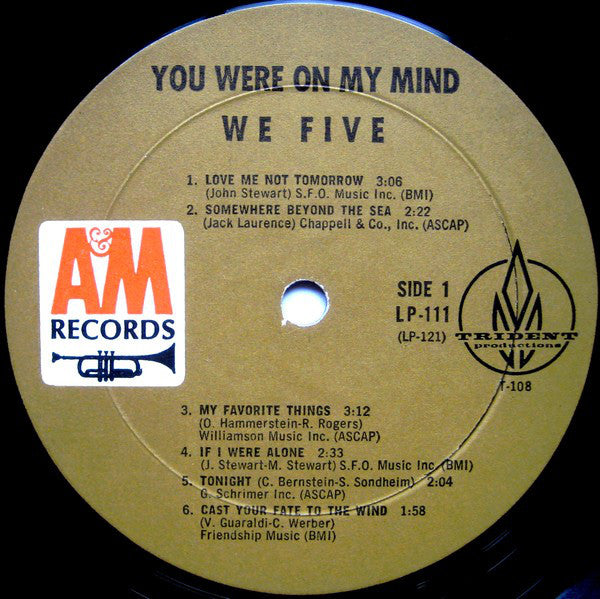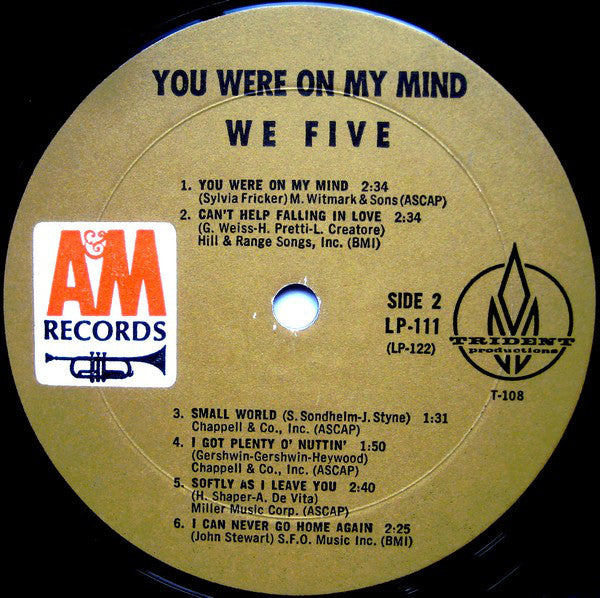 We Five - You Were On My Mind (LP, Album, Mono) (Good Plus (G+))
We Five - You Were On My Mind (LP, Album, Mono) (Good Plus (G+))
Media Condition:  Good Plus (G+)
Sleeve Condition: Very Good (VG)
Country:    US  
Released:  1965
Genre:       Rock, Folk World & Country
Style:         Psychedelic Rock, Folk
Comments:

 
Notes:
Label variation: title on one line, tracklist aligned flush left (see images). Recorded at Columbus Recording, Columbus Tower, San Francisco, California.
A1. Love Me Not Tomorrow 3:06
A2. Somewhere Beyond The Sea 2:22
A3. My Favorite Things 3:12
A4. If I Were Alone 2:33
A5. Tonight 2:04
A6. Cast Your Fate To The Winds 1:58
B1. You Were On My Mind 2:34
B2. Can't Help Falling In Love 2:34
B3. Small World 1:31
B4. I Got Plenty O' Nuttin' 1:50
B5. Softly As I Leave You 2:40
B6. I Can Never Go Home Again 2:25

Barcode and Other Identifiers:
Matrix / Runout LP-121
Matrix / Runout LP-122
Matrix / Runout A&M-LP-121-1D. o .P
Matrix / Runout .P o A&M-LP-122-1D.

Vinylranch
Recorded At Columbus Recorders, San Francisco
Produced For Trident Productions

Data provided by Discogs