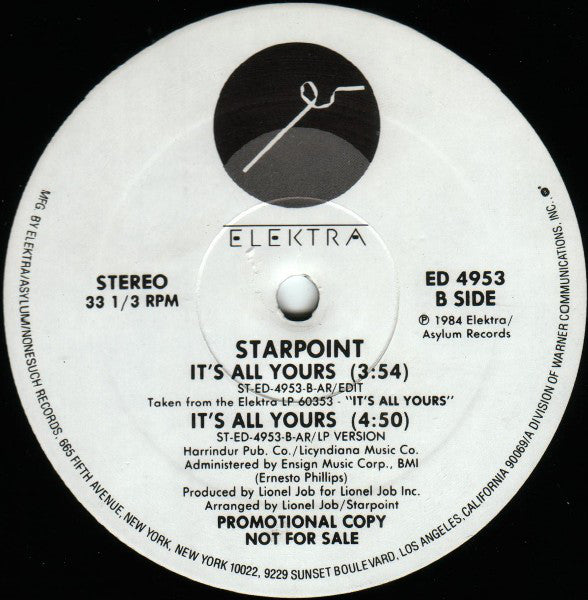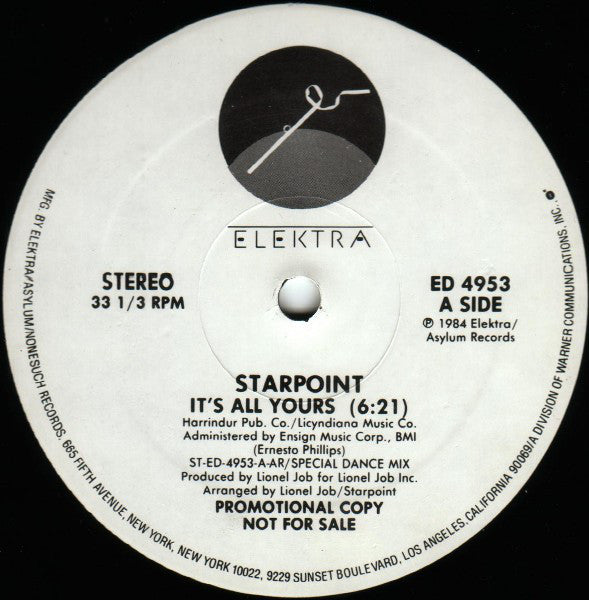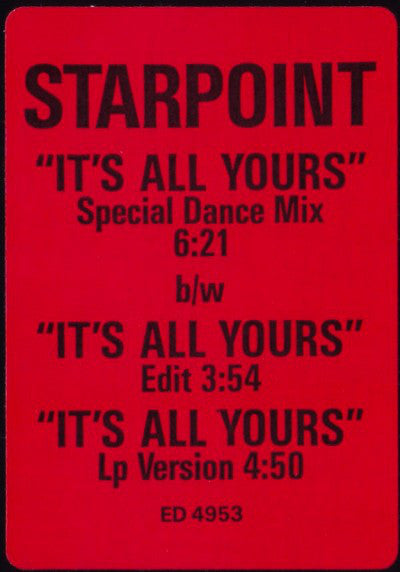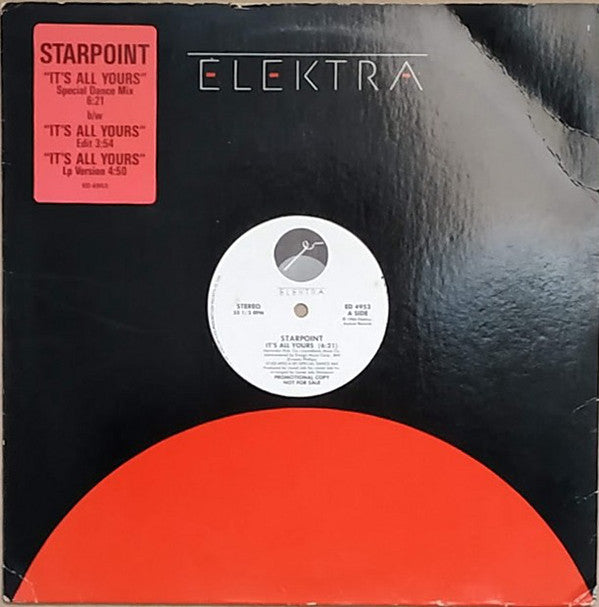 Starpoint - It's All Yours (12", Promo) (Very Good Plus (VG+))
Starpoint - It's All Yours (12", Promo) (Very Good Plus (VG+))
Media Condition:  Very Good Plus (VG+)
Sleeve Condition: Very Good Plus (VG+)
Country:    US  
Released:  1984
Genre:       Electronic, Funk / Soul
Style:         Funk, Disco
Comments:

 
Notes:
PROMOTIONAL COPY NOT FOR SALE Taken from the Elektra LP 60353 - "IT'S ALL YOURS"
A. It's All Yours (Special Dance Mix) 6:21
B1. It's All Yours (Edit) 3:54
B2. It's All Yours (LP Version) 4:50

Barcode and Other Identifiers:
Rights Society BMI

Vinylranch
Phonographic Copyright (p) Elektra/Asylum Records
Manufactured By Elektra/Asylum/Nonesuch Records
Mastered At Sterling Sound
Pressed By Allied Record Company
Produced For Lionel Job Inc.
Published By Harrindur Pub. Co.
Published By Licyndiana Music Co
Published By Ensign Music Corp.

Data provided by Discogs