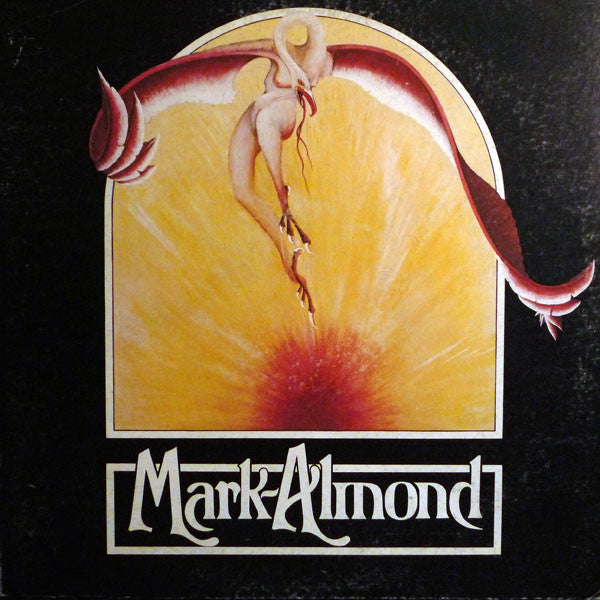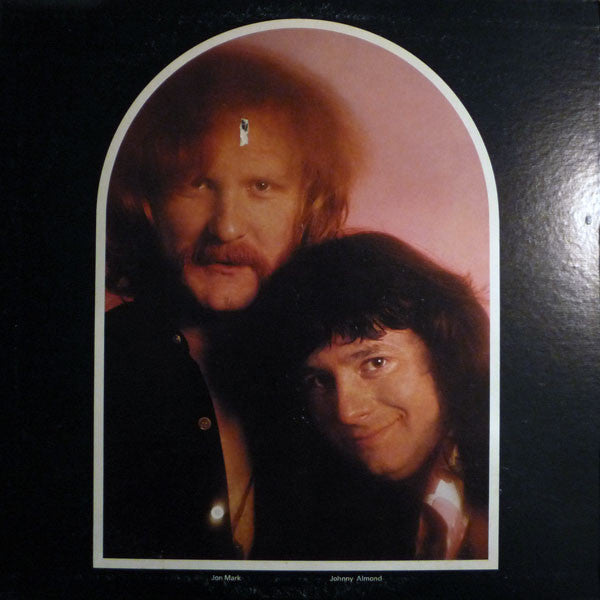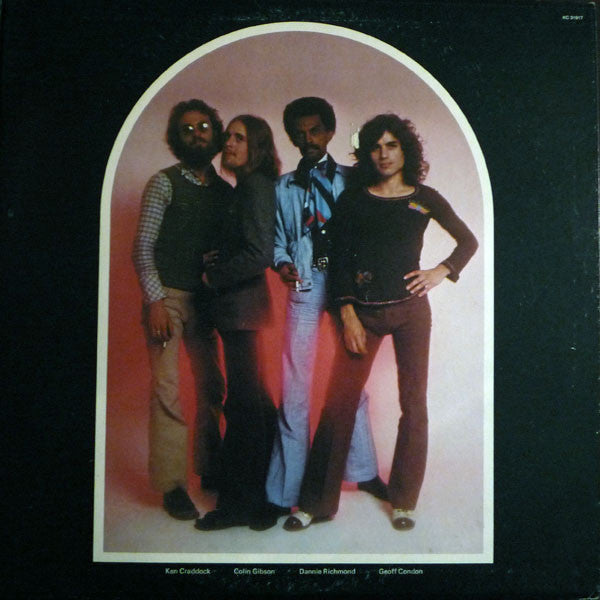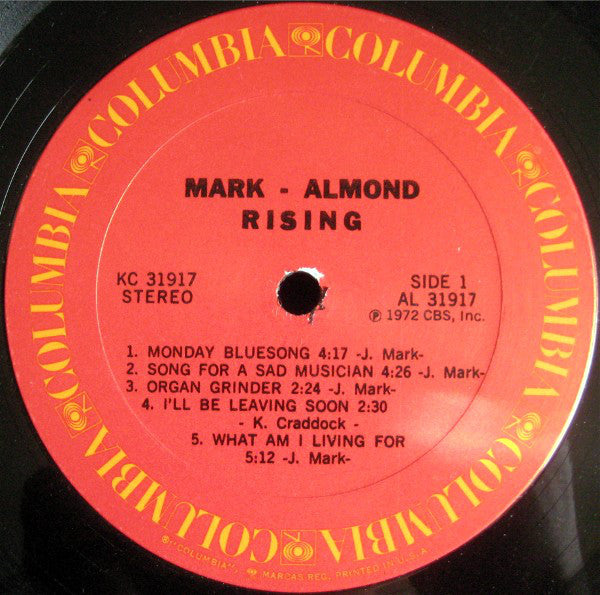 Mark-Almond - Rising (LP, Album, Ter) (Very Good Plus (VG+))
Mark-Almond - Rising (LP, Album, Ter) (Very Good Plus (VG+))
Media Condition:  Very Good Plus (VG+)
Sleeve Condition: Very Good Plus (VG+)
Country:    US  
Released:  1972
Genre:       Jazz, Rock
Style:         Folk Rock, Jazz-Rock, Prog Rock
Comments:

 
Notes:
Gatefold sleeve.
A1. Monday Bluesong 4:19
A2. Song For A Sad Musician 4:41
A3. Organ Grinder 2:23
A4. I'll Be Leaving Soon 2:31
A5. What Am I Living For 5:10
B1. Riding Free 8:38
B2. The Little Prince 5:35
B3. The Phoenix 7:28

Barcode and Other Identifiers:
Matrix / Runout o PAL-31917-1-D 1T
Matrix / Runout PBL-31917-1A o 1T
Rights Society ASCAP
Matrix / Runout AL 31917
Matrix / Runout BL 31917

Vinylranch
Manufactured By Columbia Records
Manufactured By CBS Inc.
Phonographic Copyright (p) CBS Inc.
Copyright (c) CBS Inc.
Pressed By Columbia Records Pressing Plant, Terre Haute
Mastered At Customatrix
Published By Malcolm Forrester Getaway Music
Published By Almo Music Corp.

Data provided by Discogs