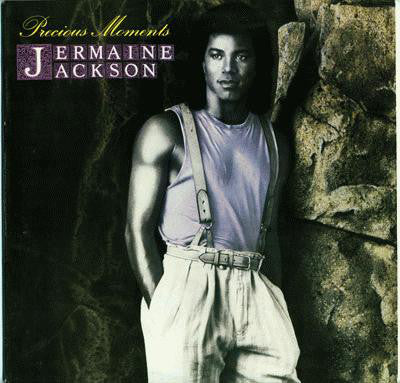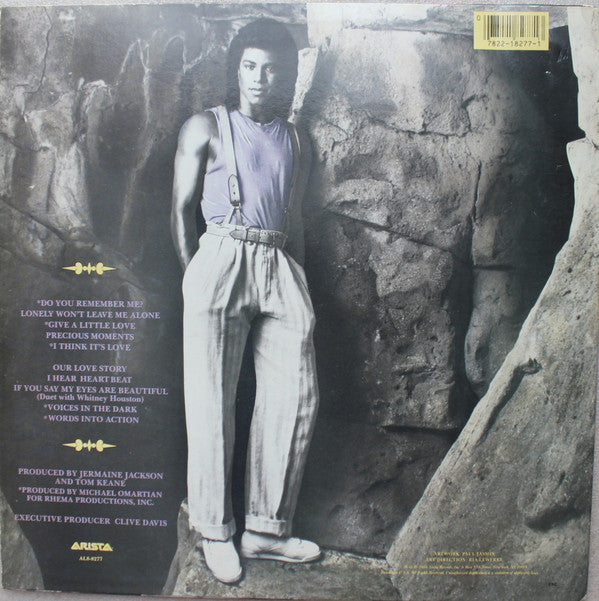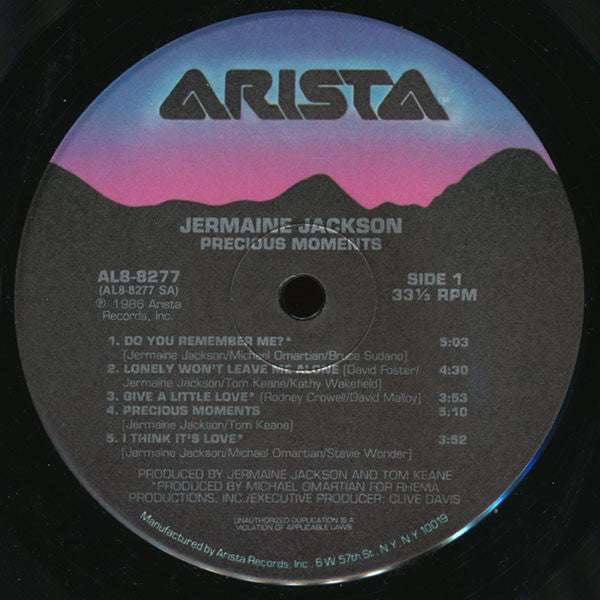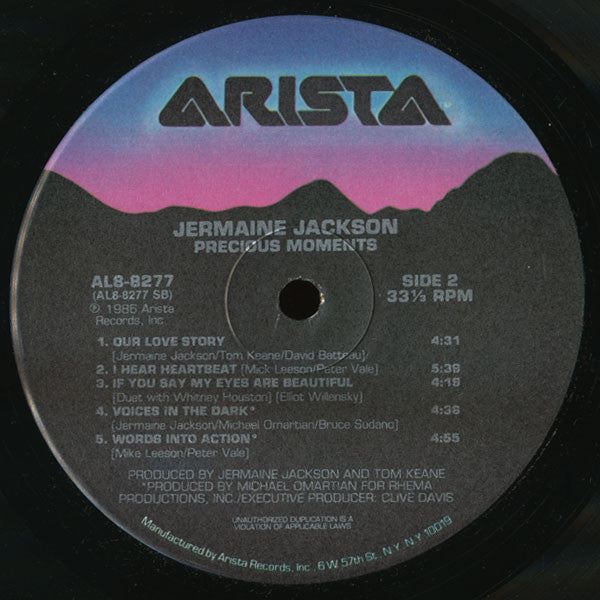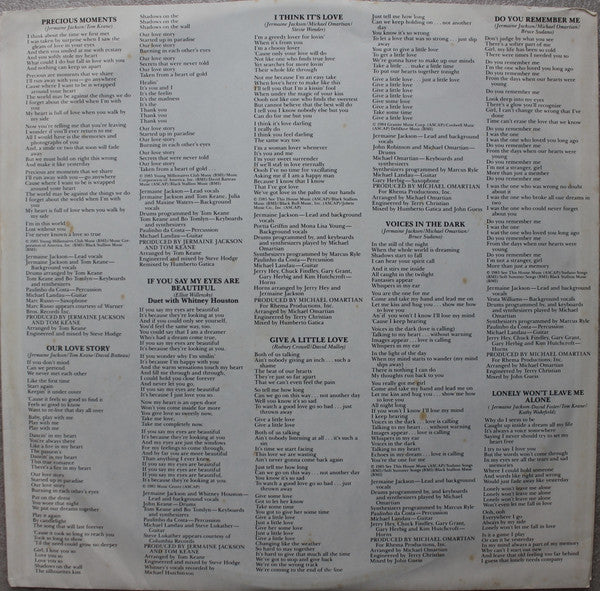 Jermaine Jackson - Precious Moments (LP, Album) (Very Good Plus (VG+))
Jermaine Jackson - Precious Moments (LP, Album) (Very Good Plus (VG+))
Media Condition:  Very Good Plus (VG+)
Sleeve Condition: Very Good (VG)
Country:    US  
Released:  1986
Genre:       Electronic, Funk / Soul
Style:         Soul, Funk
Comments:

 
Notes:
LP housed in inner lyric sleeve. ℗ & © 1986 Arista Records, Inc. 6 West 57th Street, New York, NY 10019
A1. Do You Remember Me? 5:03
A2. Lonely Won't Leave Me Alone 4:30
A3. Give A Little Love 3:53
A4. Precious Moments 5:10
A5. I Think It's Love 3:52
B1. Our Love Story 4:31
B2. I Hear Heartbeat 5:39
B3. If You Say My Eyes Are Beautiful 4:19
B4. Voices In The Dark 4:36
B5. Words Into Action 4:55

Barcode and Other Identifiers:
Vinylranch
Phonographic Copyright (p) Arista Records, Inc.
Copyright (c) Arista Records, Inc.

Data provided by Discogs