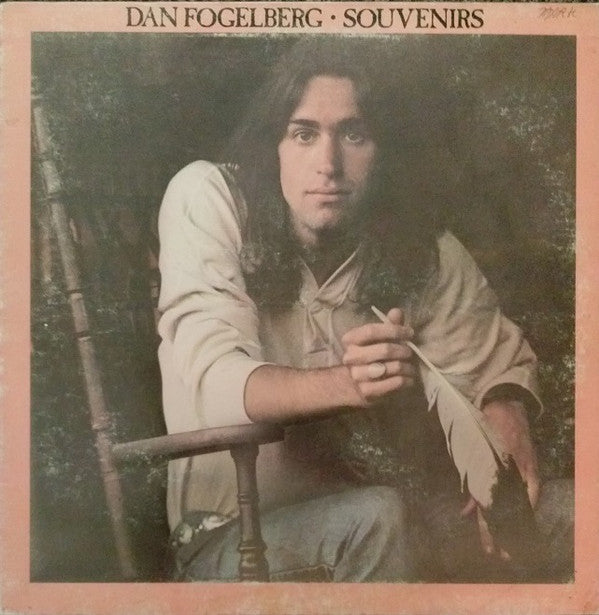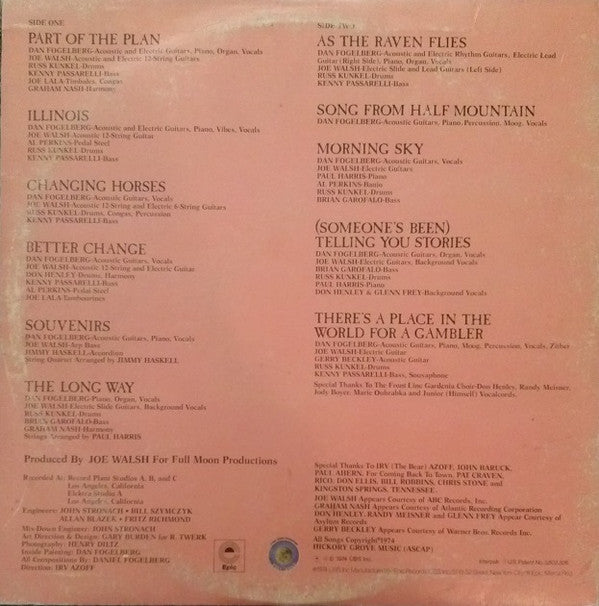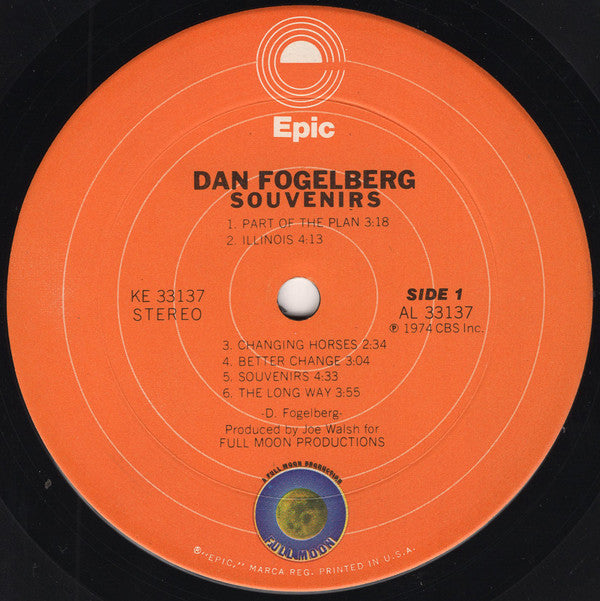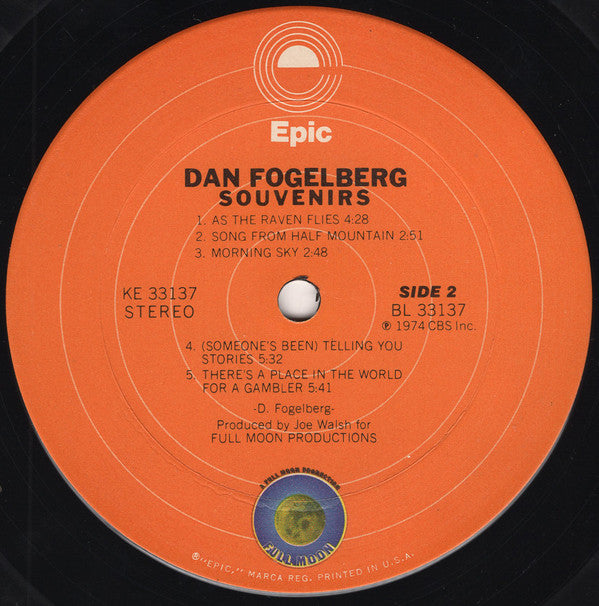 Dan Fogelberg - Souvenirs (LP, Album, Ter) (Very Good Plus (VG+))
Dan Fogelberg - Souvenirs (LP, Album, Ter) (Very Good Plus (VG+))
Media Condition:  Very Good Plus (VG+)
Sleeve Condition: Very Good (VG)
Country:    US  
Released:  1974
Genre:       Rock, Pop
Style:         Folk Rock, Soft Rock
Comments:

 
Notes:
℗ © 1974 CBS Inc.; all songs © 1974 Hickory Grove Music Terre Haute Pressing variant of this Pitman press, but with the variant labels from this copy w/o Full Moon logo. Interpak™ gatefold mfd. by [l287560 (U.S. Patent No. 3,802,326) Recorded At: Record Plant Studios A, B, and C Los Angeles, California Elektra Studio A Los Angeles, California
A1. Part Of The Plan 3:18
A2. Illinois 4:13
A3. Changing Horses 2:34
A4. Better Change 3:04
A5. Souvenirs 4:33
A6. The Long Way 3:55
B1. As The Raven Flies 4:28
B2. Song From Half Mountain 2:51
B3. Morning Sky 2:48
B4. (Someone's Been) Telling You Stories 5:32
B5. There's A Place In The World For A Gambler 5:41

Barcode and Other Identifiers:
Matrix / Runout AL 33137
Matrix / Runout BL 33137
Matrix / Runout PAL-33137-2E KENDUN º 2 SXT
Matrix / Runout º 1T PBL-33137-2E KENDUN
Matrix / Runout PAL-33137-2A KENDUN º SXT 2
Matrix / Runout º 1T PBL-33137-2F KENDUN
Rights Society ASCAP
Price Code X598

Vinylranch
Recorded At Record Plant, Los Angeles
Recorded At Elektra Sound Recorders
Mastered At Kendun Recorders
Mastered At Customatrix
Pressed By Columbia Records Pressing Plant, Terre Haute
Produced For Full Moon Productions (3)
Manufactured By Epic Records
Manufactured By CBS Inc.
Designed At R. Twerk & Co.
Made By Shorewood Packaging
Published By Hickory Grove Music
Copyright (c) Hickory Grove Music
Phonographic Copyright (p) CBS Inc.
Copyright (c) CBS Inc.

Data provided by Discogs