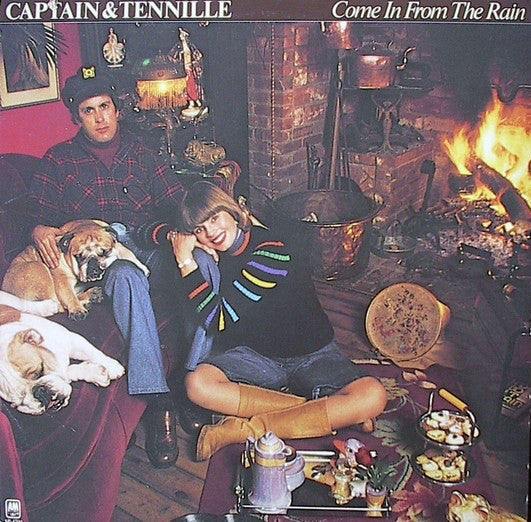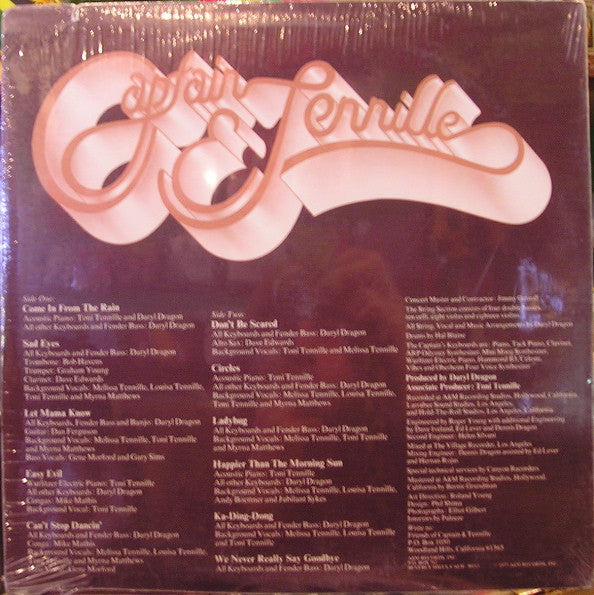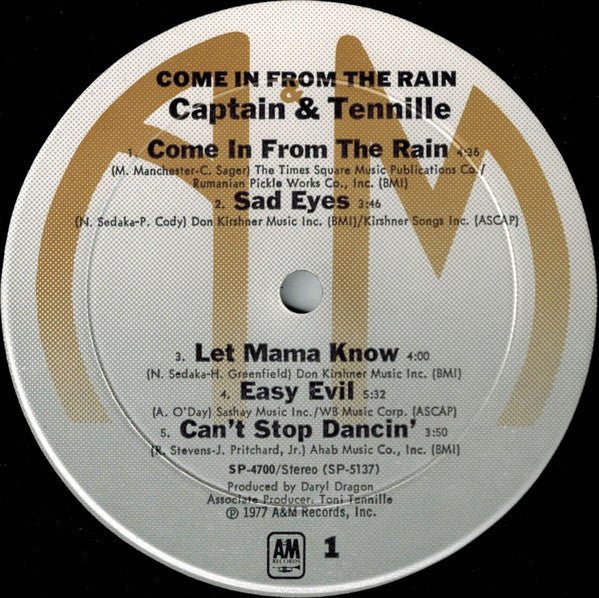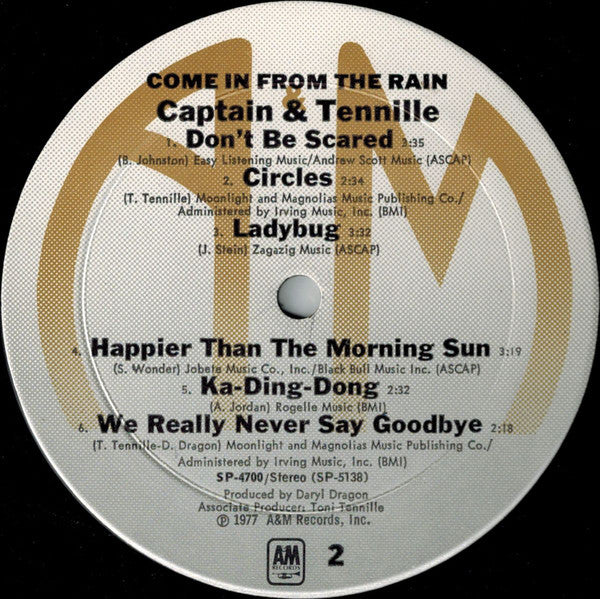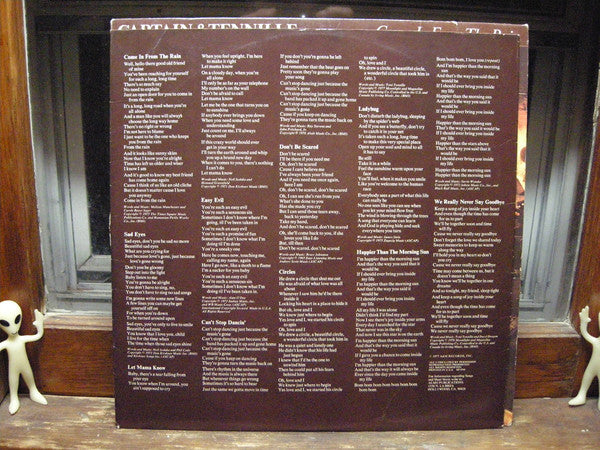 Captain And Tennille - Come In From The Rain (LP, Album, Mon) (Very Good (VG))
Captain And Tennille - Come In From The Rain (LP, Album, Mon) (Very Good (VG))
Media Condition:  Very Good (VG)
Sleeve Condition: Very Good Plus (VG+)
Country:    US  
Released:  1977
Genre:       Rock, Pop
Style:         Pop Rock, Vocal
Comments:
Comes with big ass poster inside
 
Notes:
Release contains large "autographed" poster of the front cover photo. "MR" stamped in a circle in the runouts denotes a Monarch pressing.
A1. Come In From The Rain 4:36
A2. Sad Eyes 3:46
A3. Let Mama Know 4:00
A4. Easy Evil 5:32
A5. Can't Stop Dancin' 3:50
B1. Don't Be Scared 3:35
B2. Circles 2:34
B3. Ladybug 3:32
B4. Happier Than The Morning Sun 3:19
B5. Ka-Ding-Dong 2:32
B6. We Never Really Say Goodbye 2:18

Barcode and Other Identifiers:
Matrix / Runout (SP-5137)
Matrix / Runout (SP-5138)
Matrix / Runout "MR" (Within Circle)

Vinylranch
Phonographic Copyright (p) A&M Records, Inc.
Copyright (c) A&M Records, Inc.
Recorded At A&M Studios
Recorded At Larrabee Sound Studios
Recorded At Hold-The-Roll Studios
Mixed At The Village Recorder
Mastered At A&M Studios
Pressed By Monarch Record Mfg. Co.

Data provided by Discogs